Ready for a shortcut to great CEO style? Apply to work with NLW.
We're calling it now. In 2023, blazers for women are going to be the top wardrobe essential.
At Next Level Wardrobe, we focus on styling entrepreneurs, executives, and CEOs–blazers are always in fashion. But even if you don't need to wear business professional attire, these layering pieces quickly pull an outfit together.
All it takes is selecting a blazer in the right fit, color, and style for yourself. Keep scrolling for our top tips and the three blazers we love the most for 2023.
Are Blazers for Women Still Required at the Office in 2023?
Yes and no. Depending on where you work, blazers for women may or may not be a part of your required dress code.
Even though most dress codes have relaxed across the board, some industries still require blazers.
For example, if you work in the finance field, you likely need a blazer or even a full suit. But if you work in a more creative field like art or entertainment, you might get away without one.
That said, a blazer looks right at home in almost any dress code. You can tailor it to most situations based on the other clothing you're wearing.
If you're in jeans and a simple white blouse, a blazer creates a power casual look. Or add it to a blouse and trousers for a business casual ensemble.
With a blazer, the possibilities are endless and there's something for everyone.
Finding Your Perfect Fit in Blazers
Before and after image of NLW client going from a too-tight blazer to one that fits.
You'll know if a blazer fits you by a few markers. For starters, the shoulder seam should line up with the edge of your shoulder. Then, if it's a full-sleeved blazer, the sleeves should land at your wrist bone. There shouldn't be any pull lines around the upper arms, chest or underneath the arms.
One thing we don't want to see in 2023? Blazers for women that don't fit properly. This is an all-too-common problem with our clients. They either:
1. Buy a blazer and don't take it in for alterations. Most people don't realize that clothes (especially structured pieces like blazers) rarely fit straight off the rack. Brands make clothing based on a pattern and ONE human body. So unless you're the exact dimensions of them, the fit is bound to be off (and it's ok)
2. Hold on to old blazers that no longer fit them. People tend to hold on to pieces "just in case" their size changes. But in reality, that blazer is just taking up space in your wardrobe. If it doesn't fit, donate or tailor.
Alterations sound like a big expense or a service reserved for "special occasion" clothing like a wedding gown or tuxedo. But if you ask us, you should treat all of your clothing with special care.
Upgrading your style is an investment in not only how you feel in your clothing, but how others perceive you. If you're going to invest the time, energy and resources into updating your image, go the extra mile and do it all right the first time so you don't have to think about it going forward– that means getting alterations.
Blazers for Women 2023: The Must-Have Colors
In 2023, blazers for women come in every shade you can imagine. From lush greens to popping pinks, to classic neutrals, there's no shortage of choices. So if you ever feel overwhelmed when shopping for one, it makes sense.
If you're just starting to curate your style (perhaps you recently followed our closet clean out guide and need to add some must-haves to your wardrobe), then start with core colors.
Core colors include black, white, navy, and gray. These are those versatile tones that you can endlessly mix and match with anything in your closet.
We recommend having a black blazer and then a couple of options in the other core shades.
Are we saying you need to swear off all other colors? No way. We're recommending you follow our Hierarchy of Color from the NLW Style System.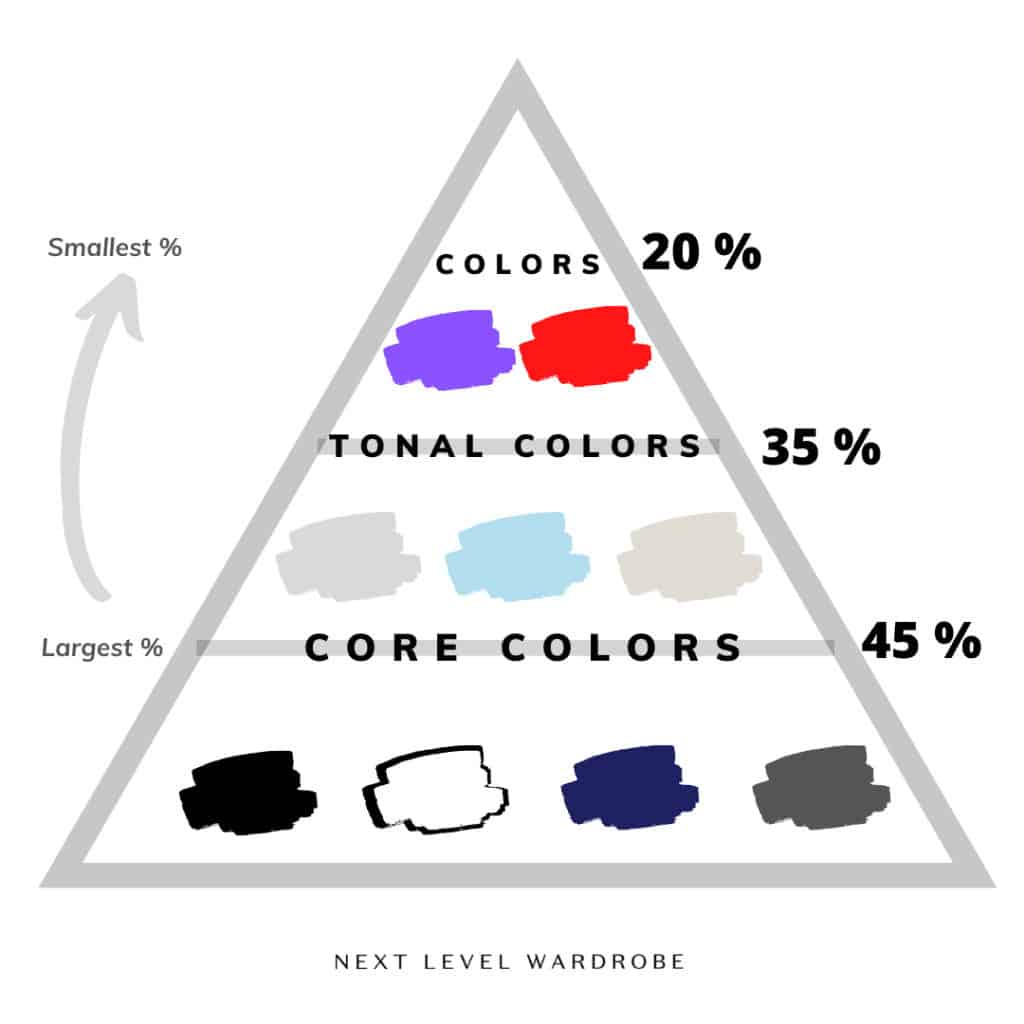 The idea is to keep most of your wardrobe in the bottom and middle tier of the pyramid. Pops of colors and prints should make up the smallest part of your collection; they should also be your smallest investment
When picking out those accent colors, we recommend thinking about what colors and patterns help build your personal brand. Be intentional with your choices so you feel like what you're wearing accurately reflects who you are.
2023's Best Blazers for Women: Modernize Your Wardrobe
View this post on Instagram
Remember how we mentioned the endless choices available when it comes to blazers for women in 2023? As professional stylists and image consultants, we weren't about to leave you hanging. We've picked out the three best blazers to add to your rotation. Keep scrolling to find the one for your lifestyle.
1. Blazers for Women 2023: Collarless Blazers
Product by Theory, shop here.
Lean into the new year new me mantra with a fresh, modern style like a collarless blazer. This should be a go-to for anyone looking to give their 9-5 look an updated, less buttoned-up effect.
One of our favorite brands Theory offers this deep navy option made of ethically and sustainably sourced materials. Bring this look to life with a pair of cream slacks, matching navy shoes, and a simple gray tank.
2. The New Classic: Oversized Over Everything
Product by Boss, shop here.
2023 blazers for women love going oversized.
However this is an easy look to fumble. One wrong step and you'll look like you're a kid wearing their mom's clothes. Or like you're trying to be an Instagram Influencer.
(That's why it's helpful to hire a stylist. They know how to pick clothes to work with your body. Check out our day in the life of an image consultant for a closer look at what they do.)
Instead of going for something TOO oversized, we recommend a subtle style like this plaid option from Boss. The single breasted style won't run the risk of looking like you're wearing your partner's blazer, the length feels slightly modern and the plaid print is perfect to give you at least 5 outfits.
3. Blazers for Women 2023: Nonchalant Knits
Product by L'Agence, shop here.
Designers right now love playing with new fabrics on more traditional silhouettes. This is a match made in heaven for the "new normal" of office wear. A stretchy knit blazer gives you the comfort of a sweater with the professional details of a conventional blazer.
This is one of our favorite pieces to style clients in right now. Why? Because of how universally flattering it is no matter your body type or size. Layer it over slim-cut jeans and add a block-heel black boot for a work-to-play ensemble. It's the perfect piece to get your 'power casual' look just right.
Ready to revolutionize the way you think about blazers for women? Apply for our women's styling services. Our team of expert designers know how to pick the perfect pieces for you and your lifestyle.