Plus Size Styling for

professional women
Let us create a custom wardrobe with pieces that match your personal style, fit like a glove, and all go together.
You deserve to wear clothing that

makes you feel amazing.
Despite the fact that nearly 70% of American women wear a size 14 or above, plus-size styling can be an overwhelming task for busy professionals and mothers.
Many mid-size and plus-size women feel stuck wearing what fits rather than what they love, and feel frustrated at how limited the options are both online and in stores.
At Next Level Wardrobe, we believe the fashion industry needs to become far more size-inclusive. Until it does, we've identified the brands that already carry high-quality products in inclusive sizing and a variety of styles. That, combined with our expertise, means we're ready to build your ideal wardrobe.

"To anyone considering working with Next Level Wardrobe, I say: just do it. It's better to have clothes that you can just wear and not worry about getting dressed every morning. It takes so much stress off your shoulders."
 Christine Gonsalves:
Wholesale Real Estate Agent
See The Next Level Wardrobe Difference
Before & After Personal Styling of our clients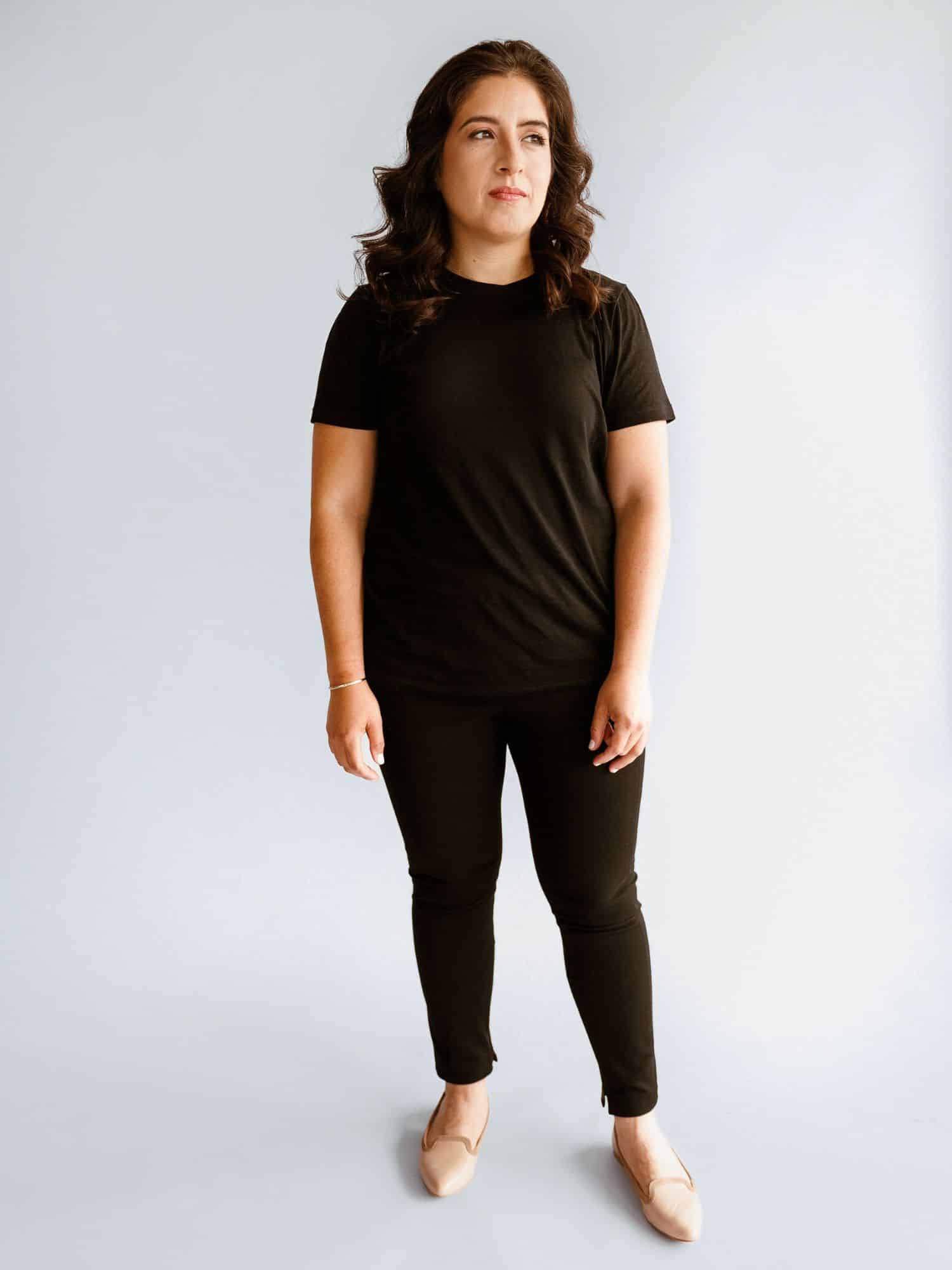 What This Service Includes ↓
2-Hour Virtual Closet Edit
Try on what's in your closet to determine fit and style.
Decide what to keep and what to donate.
Use 'The NLW Style System' to identify gaps in your wardrobe.
Receive a custom shopping guide with the exact pieces we suggest for you — no two guides are the same.
Watch your personalized video in which Team NLW walks you through their thought process for your guide and next steps.
Easily order the pieces you love with pictures, brands, suggested sizes, and links.
2-Hour Virtual Fit Session
Try on all items you've ordered from your stylist.
Your stylist will advise you what to keep and return — all you have to do is model the items.
Get personalized suggestions for outfits using your new pieces, as well as tailoring recommendations.
30-Day Virtual Style Advisor
Have your stylist on call via text and email so you can ask questions and get advice quickly.
Receive your "Master Style Guide" that houses new outfits for you and all the items you purchased with NLW.
Feel confident putting together outfits for every occasion on your own.
At a glance: logistical details
What our

Plus Size Styling

clients experience
A closet that's inspiring to go into every day, full of clothes that fit perfectly and look amazing
Clarity around the brands, fits and styles that look great on their body (and where to shop for future purchases)
A positive shopping experience with personalized attention to restore their confidence around buying new clothes
Ability to put together outfits from their closet that make them feel like their best selves
Is Plus Size Styling

right for you?
Wearing mid-sizes (10-14) or plus sizes (14+) and want getting dressed and shopping to feel easy
Looking for a positive shopping experience and a 1:1 relationship with your stylist
Looking for expert guidance on how to shop for your body. (What brands? What styles? What patterns and colors?)
Wanting to keep up with all the latest trends (this is about creating a timeless capsule wardrobe)
Looking to "just get a few fun pieces" or a couple of outfits (NLW only offers comprehensive styling experiences)
At NLW, we believe all body types

deserve great style.
Start your style journey with us today.