Ready for a shortcut to great plus size style? Apply to work with NLW.
With many of us returning to the office or spending more time outside of our homes again, you might be wondering if it's time for a closet upgrade. Unfortunately, many of my clients find that plus size business casual fall fashion can be overwhelming.
You need workwear that's flattering, fits well, and is comfortable. Plus, you want a cohesive wardrobe that makes getting dressed easy.
In this article, I'm sharing how to create a minimal fall wardrobe that makes you look and feel your best.
Plus Size Business Casual Fall Wardrobe Foundations
Your closet should reflect your success, personality, and ambition.
An easy way to achieve this is through our proprietary Next Level Wardrobe Style System™. It's a simple, long-lasting strategy that will allow you to effortlessly create more outfits with less stuff.
Here's how the system works.
First, start by investing in low-maintenance business casual essentials that work year-round, like:
– The perfect t-shirt
– An amazing blazer
– Modern sneakers
– Straight-leg trousers
– High-quality sweaters
In the fall, cardigans, heavier sweaters, outerwear, and fall accessories are flattering and comfortable additions to your closet.
Next, use our core color strategy. By focusing on black, white, navy, and gray as the foundation of your closet, your clothes will be easy to mix and match.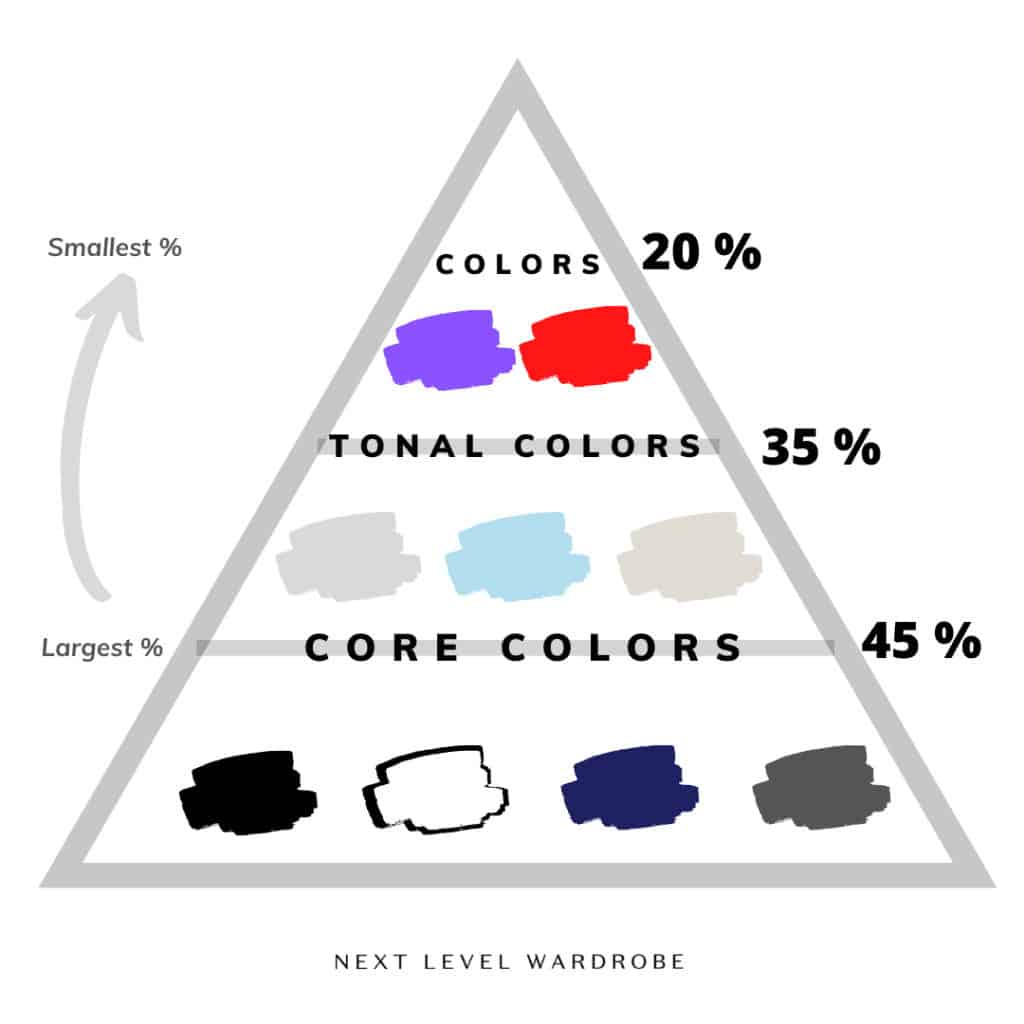 Finally, remember to have your basics tailored. Clothing that is tailored will look more polished and professional.
Now that we've covered the basics, let's explore 3 ways you can upgrade your business casual wardrobe this fall. Plus, be sure to check out some of the inspirational plus size fall looks below.
Add Texture to Your Outfits

View this post on Instagram
Photo Credit: @11Honore
When it comes to plus size business casual fall style, textures are a great way to add interest and dimension to your look.
You can use fabrics to do this. Clothing textures can be coarse, smooth, silky, stiff, soft, thin, thick, and much more.
Incorporating different textures into your closet will make your outfits look intentional and well thought-out.
An easy way to add more texture to your closet is to purchase clothing in different materials. Silk, cashmere, wool, cotton, suede, and corduroy can all enhance your look.
For business casual plus size styling, add a cardigan or knit jacket (like the one below) to your workwear outfit.
<
View this post on Instagram
Photo Credit: @BrettMorseoly
Throw on a Blazer

View this post on Instagram
Photo Credit: @LCChan
View this post on Instagram
Photo Credit: @KelvinDavis
A blazer is one of my favorite pieces for plus size fall looks. They're easy to throw on when you want to look powerful and confident. It's also a piece that looks good on all body types.
Even better, blazers work well with other closet staples. Whether you're wearing a blouse, a sweater, or a t-shirt, a blazer will instantly make you look sharper.
Plus, it's a layer you can easily add or remove as the weather changes.
In short, it's a foundation piece that you can wear over and over again.
To create an easy plus size business casual fall outfit, pair your blazer with jeans, a sweater, and modern sneakers.
For more blazer inspiration, check out how I styled one of my plus size personal styling clients for a photo shoot.
Invest in Outerwear
View this post on Instagram
Photo Credit: @DWFashion
View this post on Instagram
Photo Credit: @NextLevelWardrobe
Outerwear is another fall essential.
For business casual plus size styling, focus on sharp and tailored outerwear. Look for jackets and coats with clean lines and subtle details.
Keeping it simple will make you look put together whether you're at the office or running errands.
If you're looking to invest in a piece of outerwear, I recommend starting with a coat or jacket in a dark, core color like gray, black, or navy.
If you'd like to add another coat to your closet, white is a polished option for women that stands out.
With the right strategy, you can create a wardrobe that enhances your professional brand and makes you feel confident.
To create a professional wardrobe that makes you look and feel your best apply for our plus size styling and image consulting service.