Are you unsure of what to wear as a leader in your organization?
Executive fashion as a woman in leadership may feel overwhelming, but crafting a strong personal brand has huge benefits.
You can use your work clothing to evoke certain feelings and increase your workplace success. One study even found that people who dress professionally are more likely to be promoted.
In this beginner's guide, I'm sharing why these female executives' outfits work so well and how you can have great executive style too.
What Clothes Do CEOs wear?
If you've ever wondered how to be fashionable as an executive, then this post is for you.
At Next Level Wardrobe, we believe that great style for executives is based on three things: quality basics, fit, and color. Also, known as 'The Next Level Wardrobe Style System™'.
When shopping for women's business attire, start with the essentials. As a virtual stylist, I usually recommend that executive clients have:
– Two blazers
– Four pairs of trousers
– Five great fitting blouses and tees
– One low-maintenance dress
– Three cashmere sweaters
– One wool coat (if it gets cold where you live)
Depending on your branding goals, lifestyle, where you live, and what's missing in your closet, we'll either add or remove pieces from this list.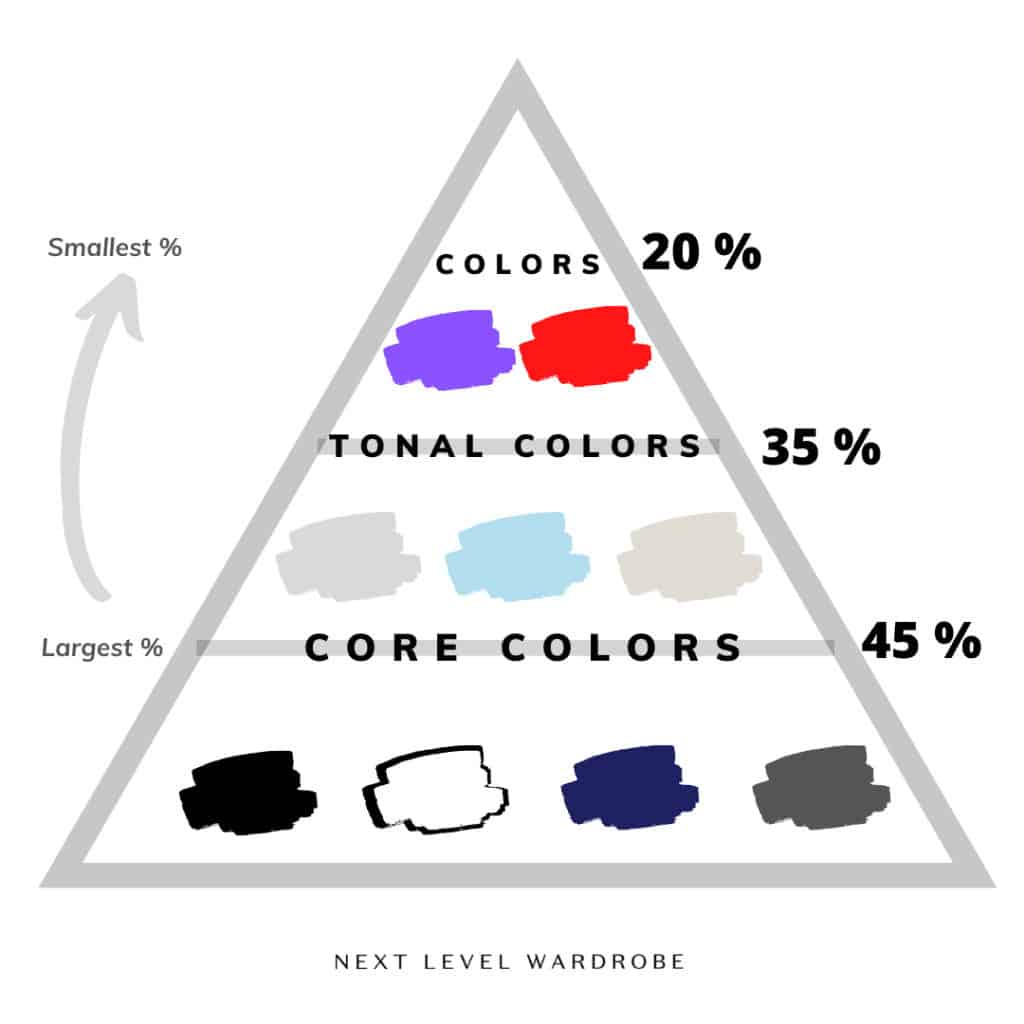 At Next Level Wardrobe, our core colors are the foundations of a sharp work wardrobe. We recommend having at least 50% of your wardrobe in the core colors of black, navy, white, and gray.
Finally, tailored clothes help set CEOs apart.
While it's often something people avoid or forget about, tailoring can make a huge difference in your appearance. Clothing that is the wrong size can make you look unkempt, too casual, or disorganized.
We want you to have a style that is competent and focused. Clothing alterations will help you achieve this.
As you progress in your career, these style details become more and more important. By investing in tailored basics in core colors, you'll have an efficient system that makes workwear easy.
Women's Business Casual Style: Oprah Winfrey
Photo Credit: @OprahDaily
Oprah Winfrey is regularly ranked as one of the most influential people in the world. She is perhaps most well known for her work as a talk show host, producer, and philanthropist.
If you work in a business casual office, she is a great source of executive fashion inspiration.
In this photo, Oprah is wearing a tan pantsuit. Once you have blazers and trousers in your core colors, a pantsuit in tonal color (light gray, light blue, and tan) can be a great addition.
This tan suit would look great especially in the summer months. Once the weather warms up, a lighter color palette will feel more comfortable and give you an effortless look.
Oprah can also wear these pieces separately.
Her blazer would look great with a white tee and jeans. She could also wear the pants with a sweater in a core color (like navy) for a more casual, but still put-together look.
Our core color strategy is a huge benefit of The Next Level Wardrobe Style System™. It allows you to be more efficient and to make the most of your wardrobe because everything works well together.
Corporate Executive Fashion Inspiration: Barbara Corcoran
Photo Credit: @BarbaraCorcoran
Barbara Corcoran is a CEO who knows how to dress for leadership. She is a real estate tycoon and a shark on the popular business tv show, Shark Tank.
So, why does this look work so well?
In the photo above, Barbara pairs a white shirt, gray skirt, and nude heels together. These are all closet essentials that she can return to again and again.
The shirt and shoes are great staples for anyone who needs work attire. If you don't like wearing a skirt, try some slim-fitted gray slacks like the pair below instead.
Photo Credit: Net-A-Porter
You might also notice that Barbara's clothing fits her perfectly.
We can see that the shirt and skirt were tailored to her. Imagine how much different this outfit would look if her shirt was baggy or if her sleeves were too long.
By focusing on closet essentials and fit, Barbara looks confident and put together.
Minimalist CEO Style: Alexandra Zatarain
Photo Credit @AlexZatarainj
Alexandra Zatarain is the founder of Eight Sleep and is one of Inc's Top 100 Female Founders.
In the photo above, Alexandra is wearing a black turtleneck, black slacks, and black heels that make her look powerful and confident.
In a more formal office, she could switch these heels for plain black or nude heels.
This is another great example of how the right essentials paired together can enhance your leadership image. In fact, a cashmere sweater is one of my executive style must-haves for women.
To get Alexandra's look, try a monochrome outfit in navy, black, or gray.
When it comes to women's executive fashion, a monochrome outfit is a simple way to look professional without too much effort.
Casual Executive Style: Tiffany Dufu
Photo Credit @TDufu
Tiffany Dufu is the founder and CEO of The Cru, a professional and personal coaching service for women.
Her outfit above is a perfect example of casual executive fashion. In this photo, Tiffany has paired a yellow blouse with jeans. The top's shape and cut look professional and intentional while still being comfortable.
If your office environment is more relaxed, this is a great outfit to try out. Look for basic dark wash jeans and a simple but conservative top.
This is also a look that you can dress up or down. If Tiffany needs to jump on a more formal call, she can simply add a blazer.
If you're not sure whether jeans are a part of your office dress code, check with your manager or HR department.
Whether you work in a corporate environment or a casual office, your style as a female executive can have a huge impact on how you are perceived and on how you feel.
In my image consulting services, I'll help you define and craft your professional brand so you can feel your best and communicate your message with confidence.