For plus-size men, putting together a wardrobe that they feel confident in can feel like a major challenge.
My dad is almost 70 and lost close to 100 pounds (now a size 38 pant!). After a successful life changing surgery, I gave my Dad a Next-Level total wardrobe makeover to celebrate his next chapter.
He was definitely a little resistant at the beginning of the process — he's the kind of guy who takes care of everyone else, and the idea of spending that kind of money on himself took some encouragement.
But the result was amazing: We created a look that's comfortable and feels authentic to him, and now he's actually excited to do more shopping!
Read on to learn 3 fashion tips for plus-size men I gave him along the way.
Build Your Wardrobe Around Core Colors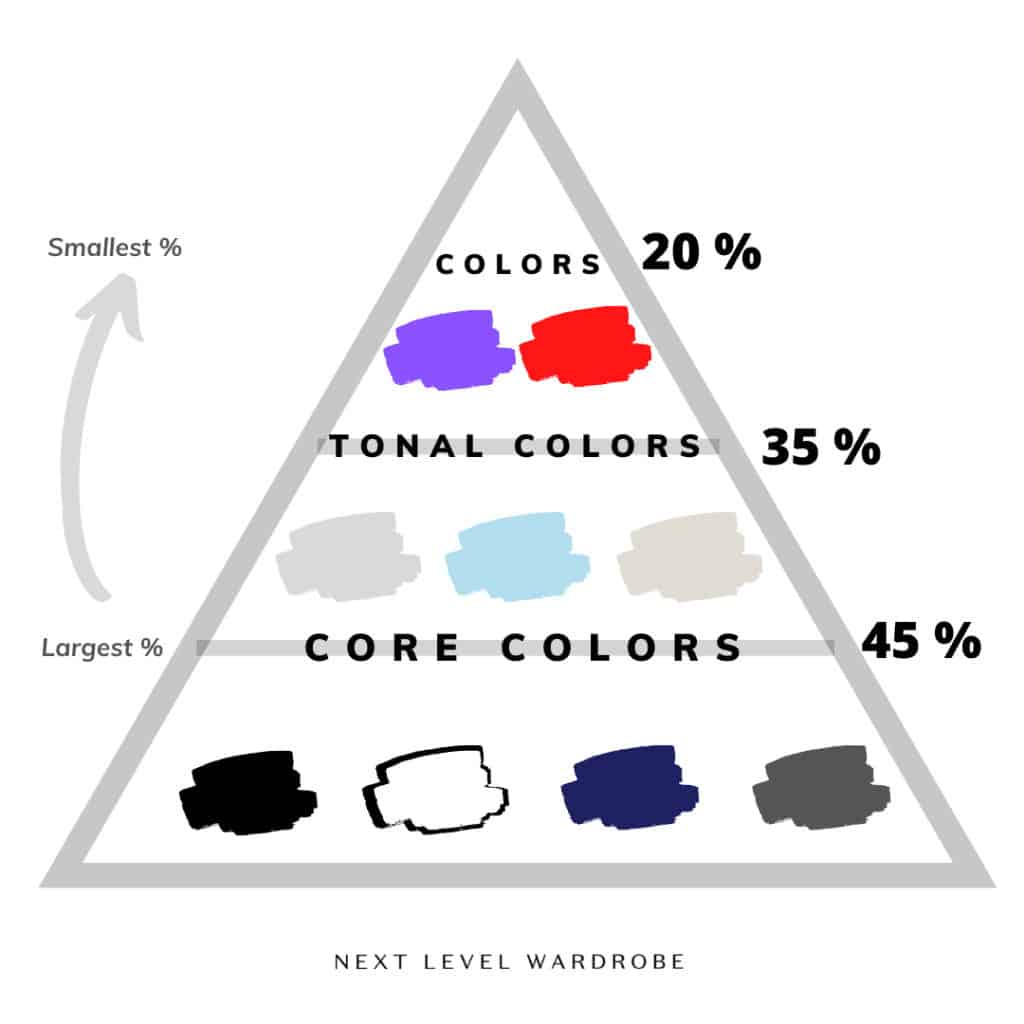 This is advice I give all my styling clients, and it's the number-one secret to looking pulled together all the time.
When you build a wardrobe around core colors (think black, white, gray and navy), you'll be able to mix and match just about anything in your closet to create a cohesive outfit.
This doesn't mean you can't wear any other colors, but think of core colors as the unifying pieces of your closet: They're sophisticated, seasonless and look great on every body type, making them a great wardrobe guide for plus-size men.
Essential pieces in core colors will provide a long-lasting foundation for your wardrobe that will make you look cool, cohesive and more put-together.
Pay Close Attention to Fit
This is key for all body types, but it's definitely one of the most vital fashion tips for plus-size men.
I've noticed that a lot of men have a habit of not trying clothes on — they just grab what they believe to be "their size" and assume it will work.
I encourage my clients to get in the habit of trying everything on and really evaluating how it fits: Does the shoulder seam hit at the right place? Are the pants the right length, or can they be hemmed to the right length?
Many pieces won't fit perfectly off the rack, but can be tailored for your body.
Getting your clothes tailored is an easy and generally affordable way to take your look to the next level: When everything fits your body just right, you look and feel more confident, and like your clothes were made for you.
I strongly recommend finding a local tailor and visiting them regularly.
You Can Wear Prints!
So many articles out there say bigger men should stay away from prints, but I don't agree with that.
I believe you should explore prints that you like and most importantly, have fun with it!
If you're just getting started with prints, I'd recommend going with a plaid — it's timeless, looks effortless, and is versatile enough to work with many different outfits.
Overall, remember that as a plus-size man, you can wear more than you think!
Don't allow yourself to feel limited in your options, and be sure to try on many different brands and styles to find the perfect items for you.
Ready for more fashion tips for plus-size men? Whether you're tall, short, plus-size or otherwise, I can help you create a wardrobe you feel confident in: Check out my men's online personal styling services.